/

Per Corti e Cascine, a countryside to live
Per Corti e Cascine, a countryside to live
Cascina Maddalena participates in the event organized by the Consorzio Agrituristico Mantovano with two Sunday appointments
SUNDAY 15TH MAY AND SUNDAY 22ND MAY 2022
This article is older than 1 year
Per Corti e Cascine is an opportunity to spend a day in contact with nature and discover the world of agripicnic, local wines and bicycle routes. A day of open-door farms aimed at families, visitors, tourists and all those who intend to get closer to the countryside and get to know the local farms
Cascina Maddalena, historic Sirmione winery, takes part in the initiative and offers two Sunday appointments: May 15th and May 22nd with the following program:
Visit to the cellar and wine tasting with departures every hour, except for the lunch break, between 10:00 – 11:00 – 15:00 – 16:00 – 17:00.
During the tour it will be possible to admire the exhibition of the Sirmione artist Tanja Mastroiacovo and the handcrafted creations made with wire and wood by the artist Wabi-Sabi.
For lunch, the agritrurismo offers a zero-kilometer menu or a PIC-NIC in the vineyard.
Reservations required at the telephone number: +39 346.0275513
The event will also be held in case of bad weather.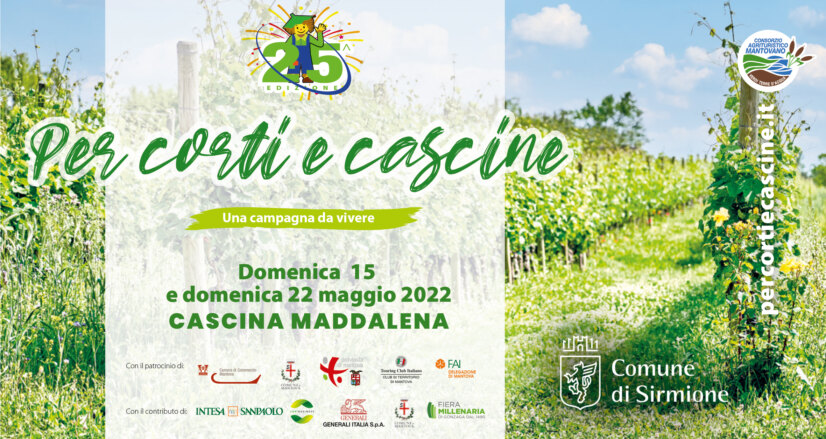 Per Corti e Cascine it's an initiative by the Consorzio Agrituristico Mantovano