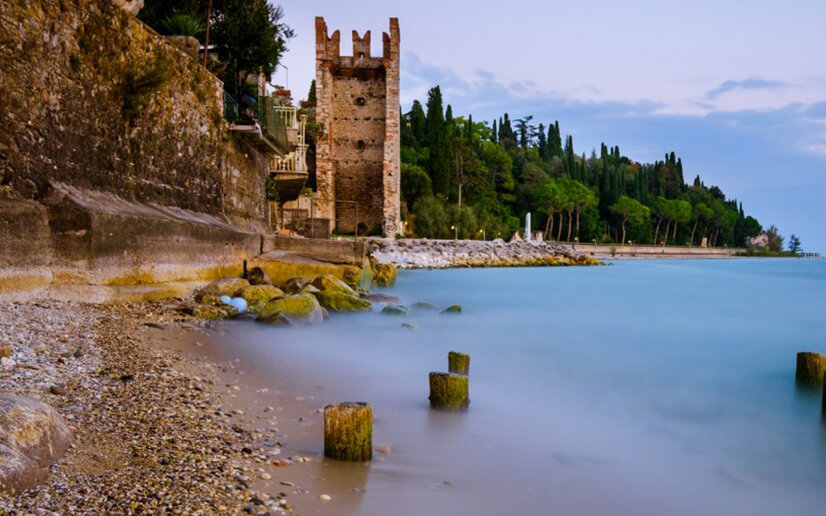 Walking past the Scaligero Castle of Sirmione and following its walls, you arrive at the beach that is the starting point of the Passeggiata delle Muse promenade, which leads to the Lido delle Bionde and the tip of the peninsula.
The romantic Spiaggia delle Muse beach is covered with small pebbles from the lake, it has clear water and views of the enchanting Veronese shore on the other side of the lake.
The beach is free and can only be reached on foot. There is one bathroom that is not equipped for people with disabilities; the service is free of charge from Monday to Thursday, with a charge on Fridays, Saturdays and Sundays (€ 0.50). The beach area is not equipped with pedal boats or sports equipment and it is not possible to camp or light fires. Dogs are allowed.
Look at the map of the beaches od Sirmione