/

San Salvatore church
San Salvatore church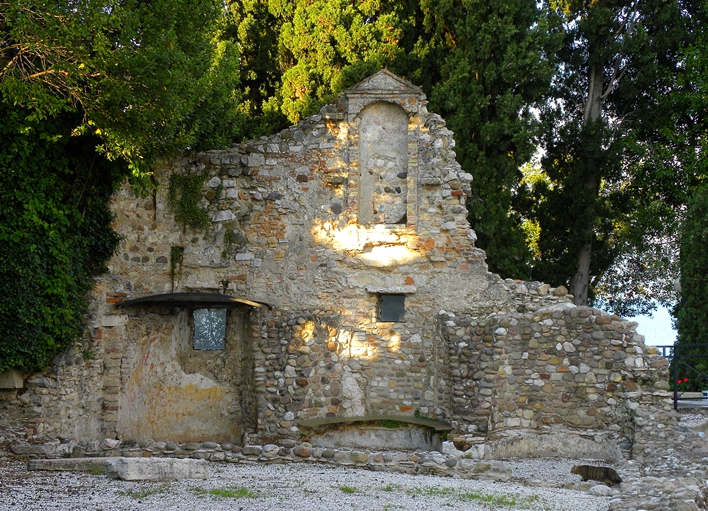 In the old town of Sirmione you can visit the remains of the ancient Church of San Salvatore, the only remnants of the monastery of San Salvatore founded between 766 and 774 by Queen Ansa, wife of the last Lombard king Desiderius.
Built with a single nave and a raised presbytery, the church had a crypt enriched with frescoes that were brought to light during its restoration in 1959.
Today, only the apsidal area with what remains of the walls can be seen.